Located in the heart of the Coral Triangle, the Alor Archipelago has one of the most well preserved coral reef systems in Indonesia.  Dynamite and cyanide fishermen from other islands were long ago warded off by the local people who saw the value in preserving their home reefs. Cold water upwellings from the southern seas push through the Strait after each new and full moon keeping our water temperature regulated and fresh.  This has left us with some of the most colorful, beautiful, diverse and densely covered coral reef sites that we see today. 
Due to seasonal weather conditions, the best time to visit  Alor's coral reefs is March through December for both ideal surface and underwater conditions. In season, underwater visibility can be absolutely outstanding ranging from 15 meters / 50 feet in our shoulder season to 40 meters / 132 feet in the height of our dry season. When the sun is shining (and that is often) the colors and clarity of the water can look dramatically beautiful to you as an observer and some great opportunities for wide angle if you are a photographer or videographer.
Coral Reef Highlights

- Discover Alor's Unique Marine Ecosystem -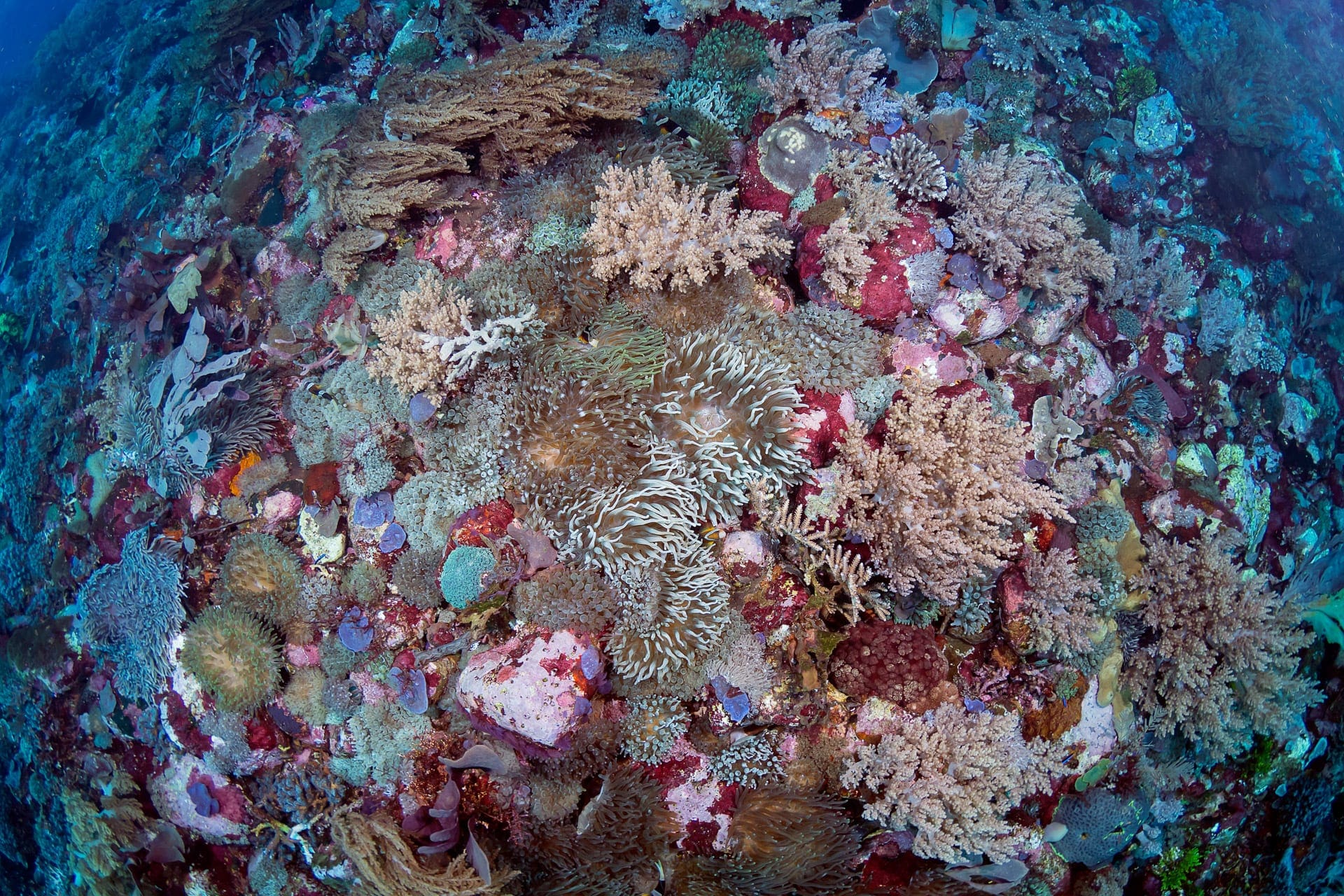 Incredible Topography & Diversity
Unique topography created many different habitats
Each area of the Pantar Strait is diverse with its own topography. Ternate Island is full of coral walls with shallow flat tops of hard coral backlit by white sand, while south Pura Island is covered in red volcanic sand and sloping fields of Anemone. Further south on the main island of Alor we can find black volcanic cliffs and caves extending from above the surface to underwater and full of orange and green soft corals. And that is just a taste.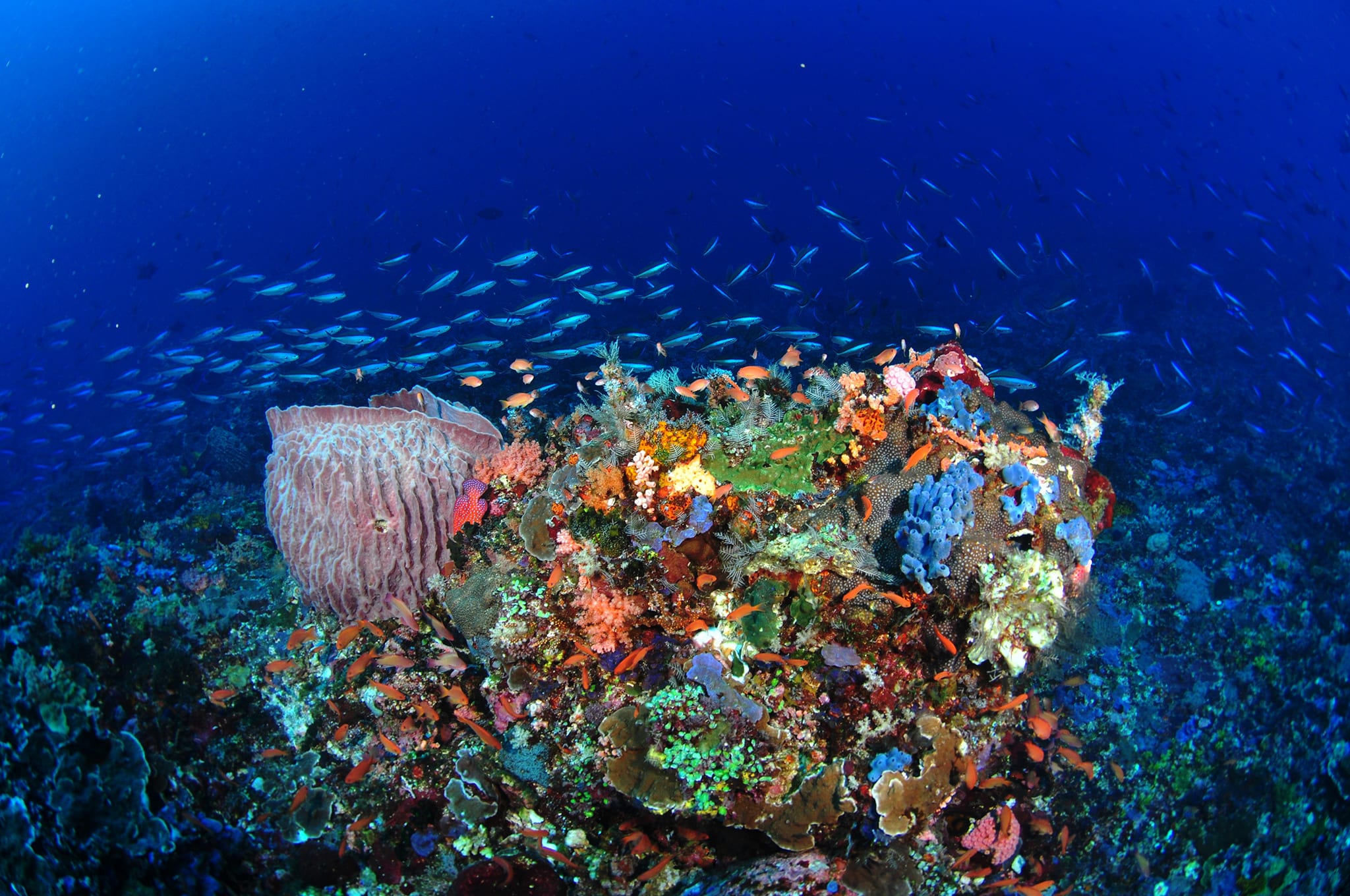 Vivid Marine Life
There is always something to see
While Alor's sites are known for their beautiful panoramas of dense coral, anemone and sponge coverage, they are not only for the wide-angle / big picture minded. Throughout the reef you can find unique macro life such as a wide variety of nudibranch, shrimps and crabs, anemone fish, eels, frogfish, leaf and bearded scorpionfish, pygmy seahorses and more. For the fishy fans, schools of black snapper and unicornfish, stingrays, sea snakes, reef sharks, and wide assortment of small fishes fill the reef.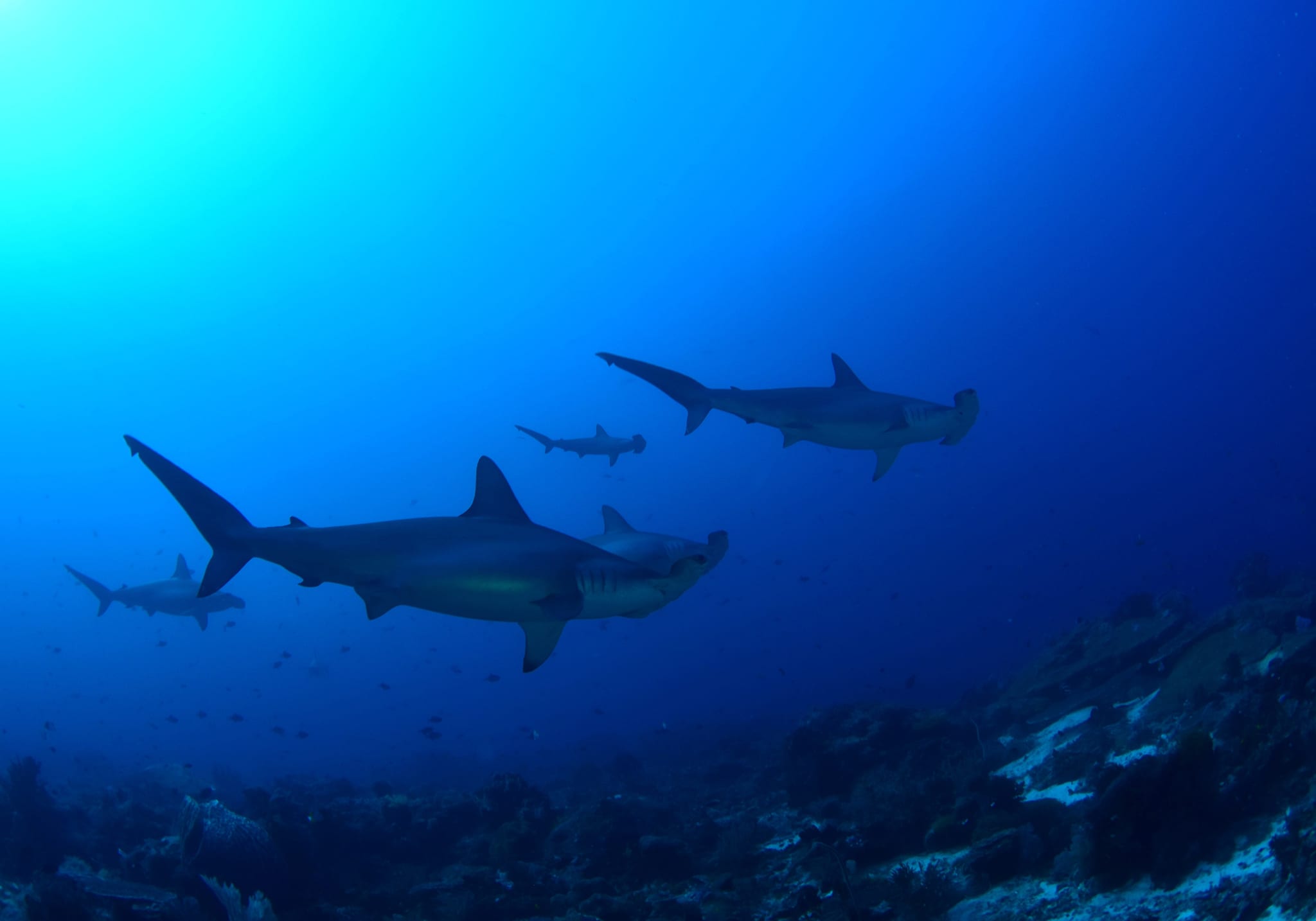 Pelagic Surprises
Always remember to look into the blue
While we regularly visit 1 or 2 "big fish" dedicated sites, most of our encounters with larger animals happen suddenly and by looking up at just that right moment. It can require those perfect conditions or a good feeling, and always a bit of luck. These surprises can include eagle rays, barracuda, trevally, tunas, and if we are lucky even marlin, mola-mola, schools of hammerhead sharks or thresher sharks.
Explore The Coral Reefs of Alor

- A unique mix of marine habitats -
All
Reef Life
Walls & Overhangs
Fish
Reef Macro
Piers
Caves